Blogmas 2018 | Day 13 | My Outlook on Holiday Traditions by Kami
Normally when you think of Christmas, you think of presents, Jesus's birth, and seeing if you were naughty or nice that year through some free app you found on the App Store. Sure, that's what most stereotypical families would do, just like mine. But this Christmas, my Mom, Dad and I are moving away, and we may not be able to do Christmas the way we normally do.
My cousin and I are about the same age, and our grandparents absolutely love to see our smiling faces on Christmas Day when the whole room is filled with presents…from "Santa." Don't get me wrong, I love the effort that they put into making Christmas special for us. Even though I know Santa isn't real, sometimes it's fun to believe in him. When you set out cookies and throw carrots out into the yard for the reindeer, it makes me so excited for the day to follow.
Another tradition of our family carries is to watch "It's a Wonderful Life" on Christmas Eve and get all cozy in matching pajamas our grandparents got for us. When we would wake up in the morning and run down the stairs, we would see piles upon piles of gifts and wait for my parents to arrive. My Nan would make cinnamon rolls and my parents would bring some sort of egg scramble (which is delicious by the way). Once everyone got there, we would sit around my Grandad, who definitely resembles Santa Clause, and read the Christmas story from the bible. After that, we would pass out presents, and then wait for the "OK" to dive in once everyone has received theirs. My cousin, Ava, and I mostly got the same presents, but as we got older, that changed a bit.
Believe me, I've had to deal with some changes for Christmas in the past, but we still were able to to everything, just not in the same house. Christmas did not feel the same at my house, but we couldn't just cancel Christmas. This year, that tradition may be broken. Through the 12 years that I have been alive, this has never been broken before. When I found out we were moving I was excited, especially since we would experience Christmas in another setting. But then the world came yeeting down on me and we would be moving in December 26. C'mon, world. Why now? I've silently cried by myself over something that may seem so dumb to you, but it means everything to me. When the universe moves your cheese, you get a little angry. But, all I can do is be thankful that God already has it worked out.
Through this whole experience of moving and traditions changing I can say I have learned a lot. When you are living out your traditions, you don't consider that they have to come to an end at some point. But once reality gives you a nice, juicy slap across the face you just wanna curl up into a ball and die. Another important thing I have learned is that when things change, complaining and crying isn't going to make time stop so you can catch up. Be thankful for what you have, and the traditions you can still share, and make that what keeps you going. Not the reward at the finish.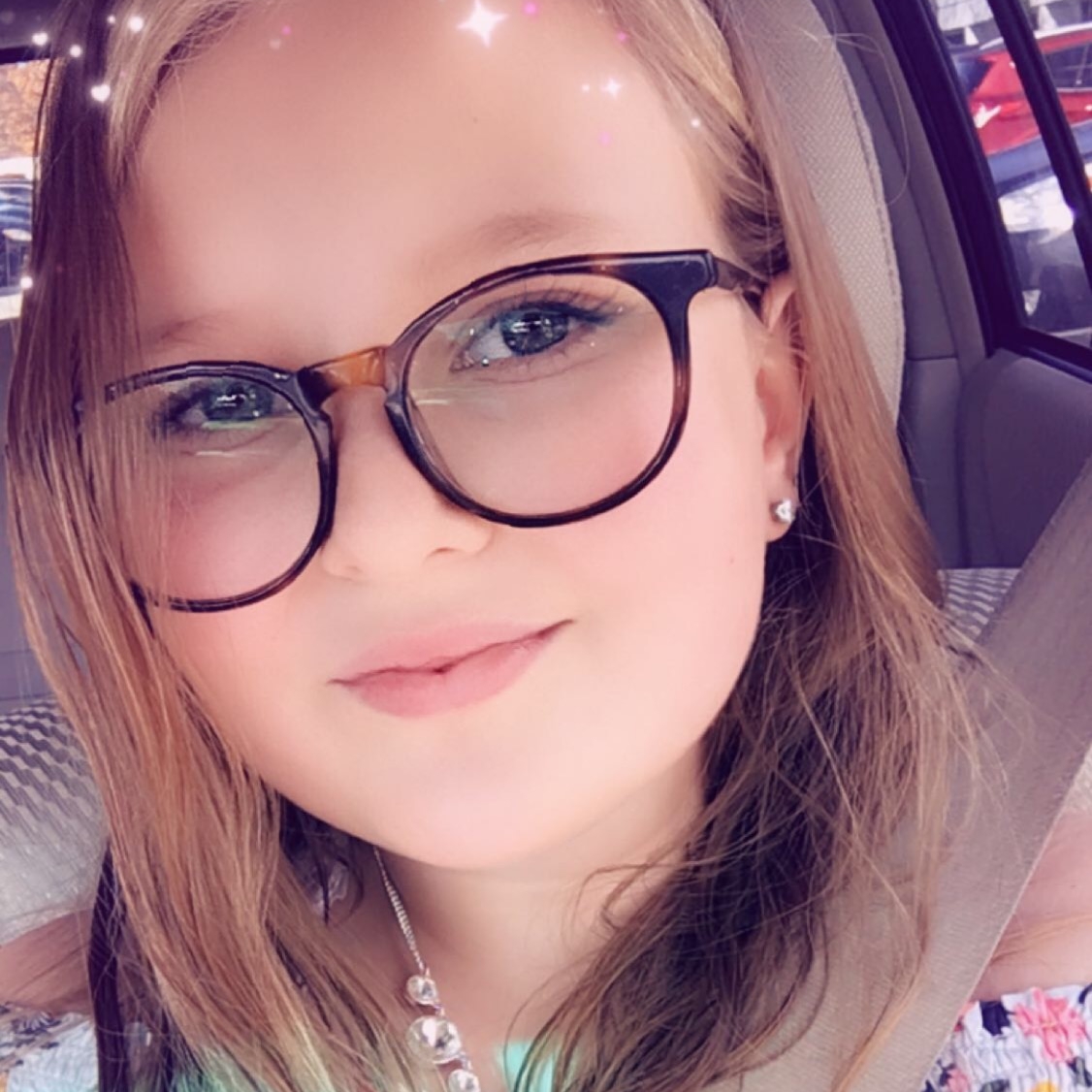 Hi I'm Kami, I'm 12 years old and I love animals and Horseback riding. I have been riding for about 2 1/2 years now. I'm Kenzie's sister and I love and look up to her. We have 2 dogs, Kooper and Murphy. We also have an Older Brother named Kirk.