Monday Motivation // Lust for Future Comfort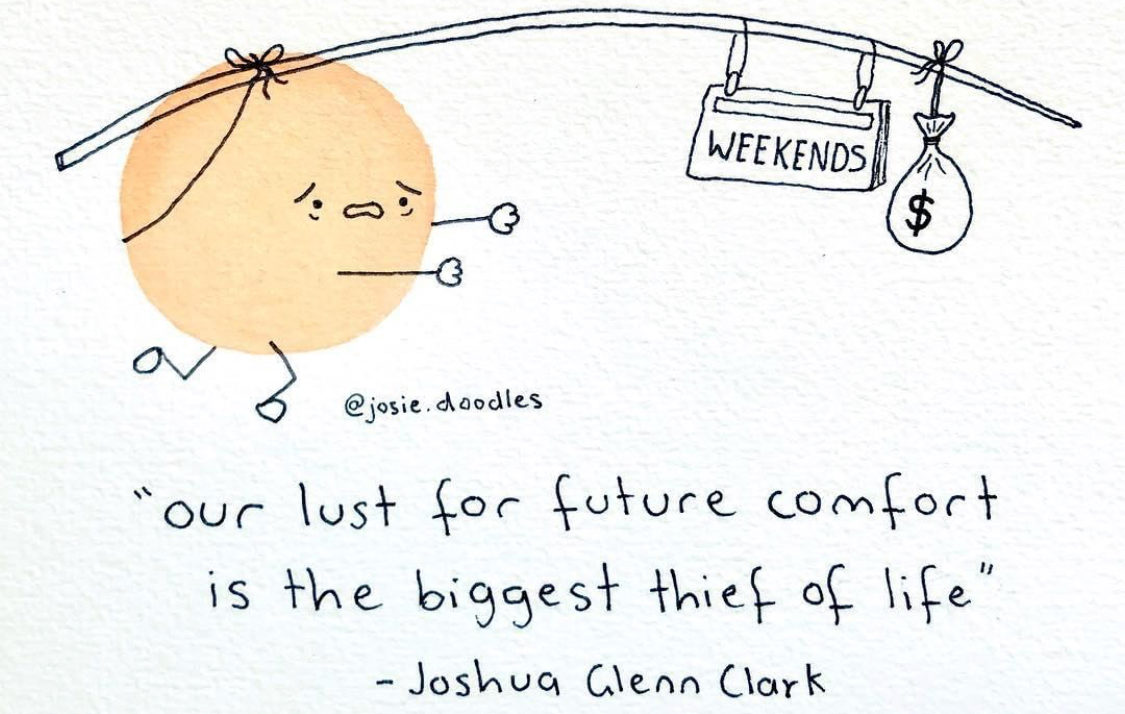 "Our lust for future comfort is the biggest thief of life." Joshua Glenn Clark This post (from @josie.doodles on Instagram) hit me HARD when I first read it. I audibly said "woah" and proceeded to check myself. Allow me to pick apart this quote and put everything into perspective.
If you live your life always seeking comfort, you're going to miss every moment and every opportunity. Life is too short to "live for the weekend." Life is too short to solely fix your mind on the next big thing. Enjoy every day, every moment, every gift, and every breath to the fullest.  Everyday is new and unique and beautiful and should be treated as such. Work hard daily and practice a life of balance, because there's freedom in routine. Comfort is not evil, but living your life for it is. Breaking out of your comfort zone is the greatest medicine for living life to the fullest.
[bctt tweet="Comfort is not evil, but living your life for it is." username="kenzienorrris"]
When you switch your mindset from "how can I make life easier for me" to "how can I get the most out of life," everything changes. Your mood, your mentality, your relationships, your experiences. Your entire life can change in a moment when you recognize that living for comfort is no way to go on, and that when you start living in the moment instead of walking through your day wishing you were binge watching Jane the Virgin on Netflix instead, you start to appreciate life in a new way.
Monday motivation: GO FORTH AND REMEMBER ALL THE MOMENTS💥
// kenzie