Ohio // A Guide to Having Fun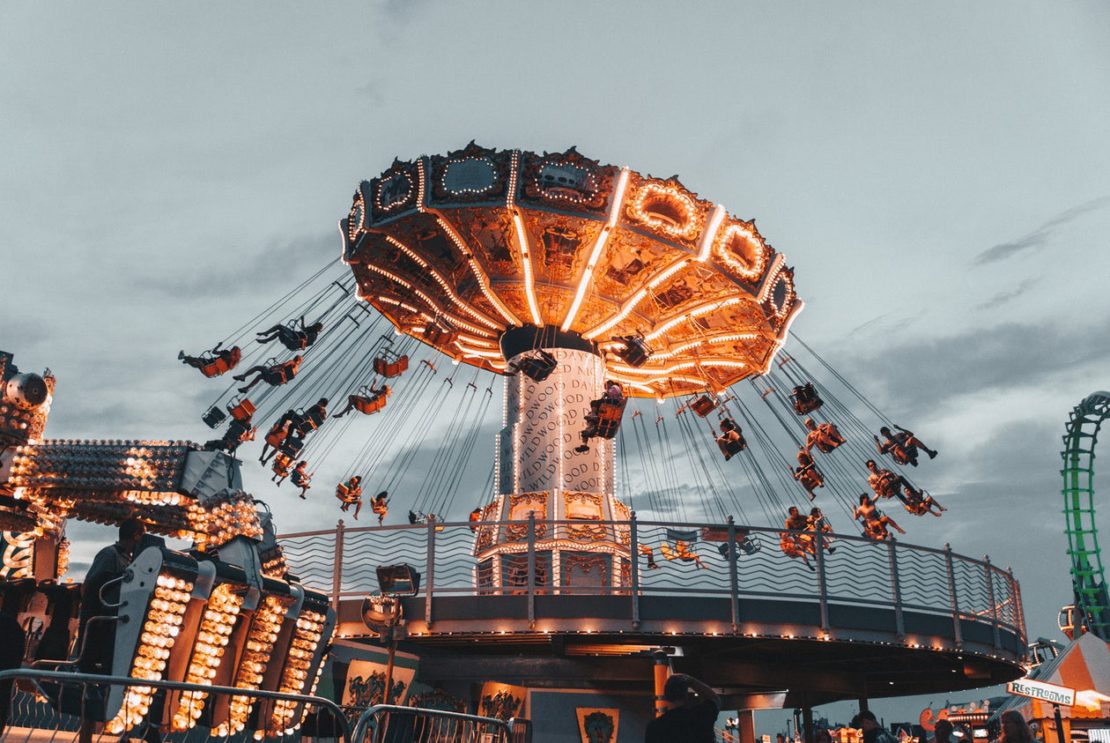 If you live anywhere near central Ohio, here are some fun things to do. Y E A R - R O U N D 1. Find concerts downtown or near you (local bands are cheap, famous bands are not, but both are worth it for the experience): There's literally a website you can go to called "bandsintown.com" that you can search for…bands…in town. Genius. 2. Columbus Museum of Art: beautiful artwork, great experience, free on Sundays. 3. German Village experience: German village is a historic neighborhood just off of Downtown Columbus. Lots of cute shops, buildings, cafes, and opportunities for great photos. A great hangout place! 4. National Museum of the U.S. Airforce: Located in Dayton, but totally worth the drive...road trip anyone? 5. Ohio Theater: check and see what shows are going on, there's always something happening at the Ohio Theater. Plus it's a historic site, so just visiting and appreciating its beauty alone is worth the visit! 6. Rock & Roll Hall of Fame: Here's another small road trip idea, located in Cleveland. It's a beautiful, overall wonderful experience. 7. Visiting Lake Eerie: You could go to Toledo or Cleveland, either way it will be beautiful and so much fun...it's really the only "beach" we have in Ohio (not counting Alum Creek or anything like that). 8. Great Wolf Lodge: If you're into indoor and outdoor water parks then this is the place for you. There are games, buffets, and Logan of water slides. This is a great place to go if you want to spend a week or weekend out with your family. 9. Hocking Hills: I have personally never been to Hocking Hills, but everyone I have talked to says it's a great place to go for a little "escape" from life every once in a while. I'm down! 🙋🏻 10. Escape Rooms: They're everywhere. I also haven't been to one yet, but I've heard they're super fun and I really want to go soon. 11. Uptown Westerville vibes: take cool pictures, go antiquing, go to the cafe, or (in the summertime) experience Fourth Fridays.
S U M M E R T I ME 1. Uptown Westerville Fourth Friday: Fourth Fridays happen on the…fourth Friday of the each month in the summertime. There's usually a live band or two playing, some street food to eat, vendors all around, and an overall super fun experience. 2. Blues & Jazz festival: located in Downtown Gahanna (creekside). A fun experience with many bands, lots of street food, great scenery, and a great event to bring your friends and family to. 3. Amusement Parks: Cedar Point and King's Island are both really great places to go if you want to spend the day somewhere after a shortish road trip. Rollercoasters, water park, amusement rides. All fun.
F A L L 1. CAGED: Held at 975 Eastwind Dr on October 20, 21, 27, 28. A halloween, interactive theatrical encounter located in Westerville. A thrilling experience with great people. Highly recommend (I went last Friday and Saturday!) 2. CREEPSIDE: Creepside is located in the heart of Gahanna- Creekside. Typically a family-friendly environment with lots of candy, games, and creepy halloween characters. A great experience for friends and family! 3. CANDYPALOOZA: This one is actually a timely event, taking place on October 29, 2017 from 4-6p at 9899 US Route 42 S in Plain City. It's a family-friendly community event that will have games, inflatables, fall-inspired food, Disney characters, and lots of CANDY! Should be a ton of fun.
W I N T E R 1. Columbus Zoo & Aquarium: Obviously I had to mention the zoo because they have amazing zoolights during the holiday season. A must-see for the wintertime. 2. A Christmas Story House: A few years ago my family and I took a trip to Cleveland and visited the house from the movie "A Christmas Story." SO cool, would highly recommend going for a visit sometime.
These suggestions are just kind of a collection of fun things, not necessarily all places to visit. I hope this was helpful in making your time in Ohio much more enjoyable.
There are definitely some hidden gems in Ohio, so if you have favorite places to go, please comment below! (All of that rhymed wow that was great).
// kenzie
If you enjoyed this post please share, comment something kind, and subscribe if you would like to see more!
T H A N K Y O U