Best Of Makeup Products // Bronzers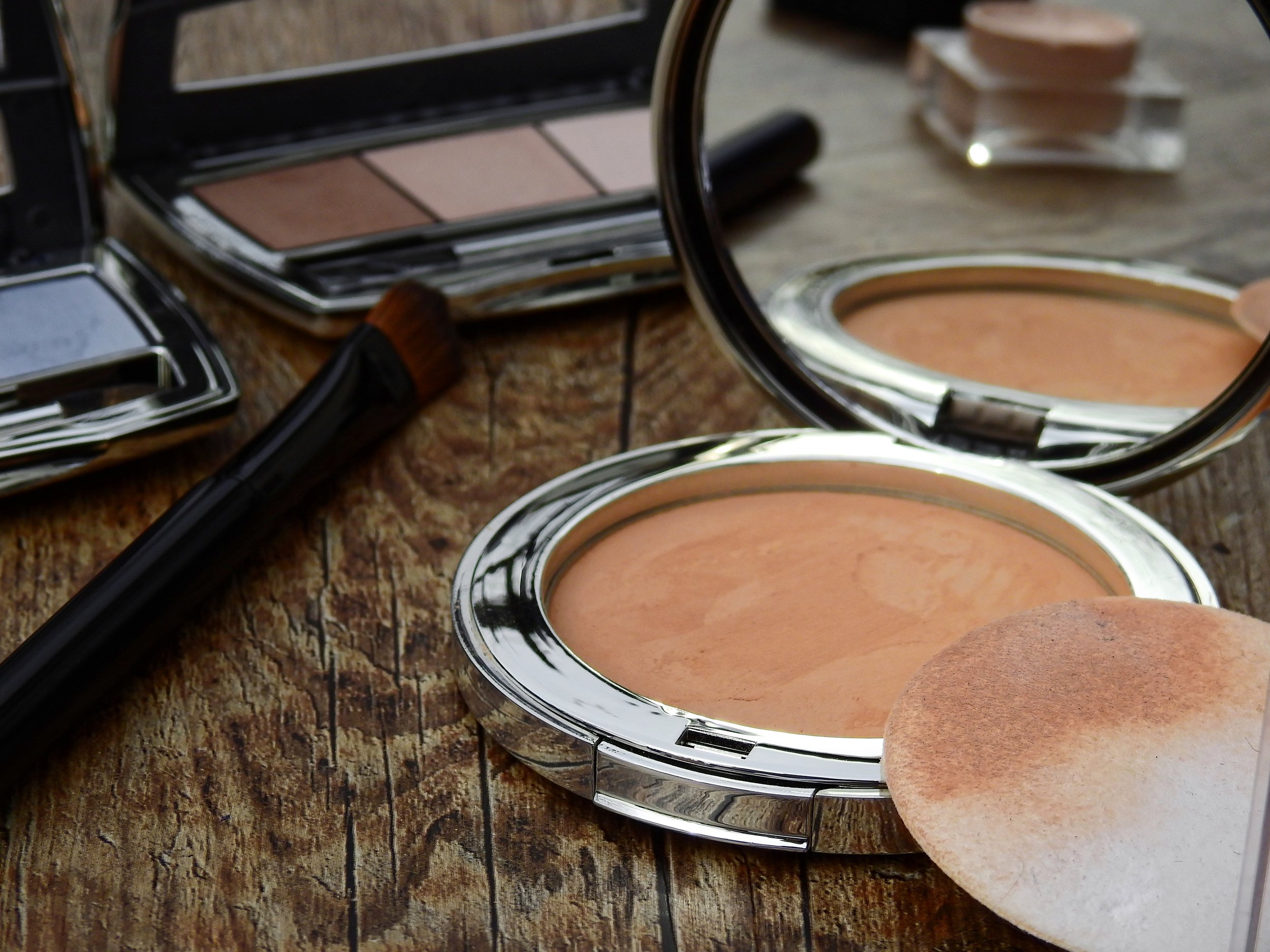 Ahh bronzers. A pale girl's best friend in the summertime. Bronzer adds so much color back to your face and can really warm up any look. There are cool-toned and warm-toned, shimmery and matte bronzers. There's a world of possibilities out there. I, a young broke college student working 3 part-time jobs while also pursuing a multitude of hobbies, obviously haven't been able to scrape up the time or the funds to try every bronzer in the world. Duh. Just like I haven't even come close to trying all of the products in the other categories I've been writing about for this series. I do, however, have some really great bronzers to share with you and hopefully this post will put your mind at ease, knowing that choosing the right bronzer isn't as complicated as you might be thinking.
Physicians Formula Butter Bronzer | My trusty-steed. My favorite bronzer. The neutral color, the distinct smell of piña colada, the sun-kissed glow it gives to all who wear it. The formula of this matte bronzer is incredibly silky and smooth, and it's just the bomb.com. I would highly highly HIGHLY recommend this bronzer if you are in the market for a new one. You can grab this precious gem at your local drugstore, grocery store, or Ulta. Amazon has it in stock as well, or you can go online to Physicians Formula's site and purchase from there.
Too Faced Sweethearts Bronzer Baked Luminous Glow Bronzer | I love this bronzer because it has a little bit of shimmer to it, perfect for that golden glow in the summertime. This bronzer also has dual sides, one lighter, one darker, which is nice for us pale individuals. We can't really do those dark shades, but when you mix the two, it's a perfect combination. The formula is easy to blend on the face and assists you in looking "naturally" sun-kissed [or at least not dead-looking in my case].
Anastasia Beverly Hills Contour Kit | Hear me out, this is a great product. Especially if you want to start learning how to contour/ would like a great contour product. These are powders [not for cream contouring] and there is a wide variety of bronzers and contour shades to choose from depending on what look you're going for and what shade would look best with your skin tone. This is a great product, blends very easily, and it comes with a highlight shade and a banana powder [the set and highlight underneath the eyes and in your T-zone over your concealer].
Have you tried contouring or baking? What is your go-to bronzer? Comment below, I'd love to hear from you and see if I've used it too!⤵️
// kenzie
SUBSCRIBE (top right of this page) for more of this series, I will be posting a new category of makeup everyday until February 4th! SHARE this post and check out my previous post in this series on the best LOOSE POWDERS to choose from!
T H A N K  Y O U