August 2018 // Monthly Favorites
It's just about that time again! August FLEW by and I think the preparation to go back to school was the culprit. Nevertheless, September is almost among us and I have many things to discuss with you about the month of August before we get into the new month. I figured since I was heading back to school this week, now would be the perfect opportunity to share with you all the good things I have been loving this month as a way to cheer up, get ahead of the game, stay positive, and help you, my friend. Let's get this party started.
Love, Beauty, and Planet Shampoo & Conditioner duo | I've been using these products for a while now and I can honestly say I have found organic hair products that smell amazing, and keep my hair fresh and healthy. According to drugstore standards, these products could be perceived as costing a 'pretty penny.' So, if you're looking for something cheap and effective I would probably not recommend this brand. However, in general, I would recommend you try this brand if you're looking for a decently-priced organic hair and body cleansing-line of products that smell great too.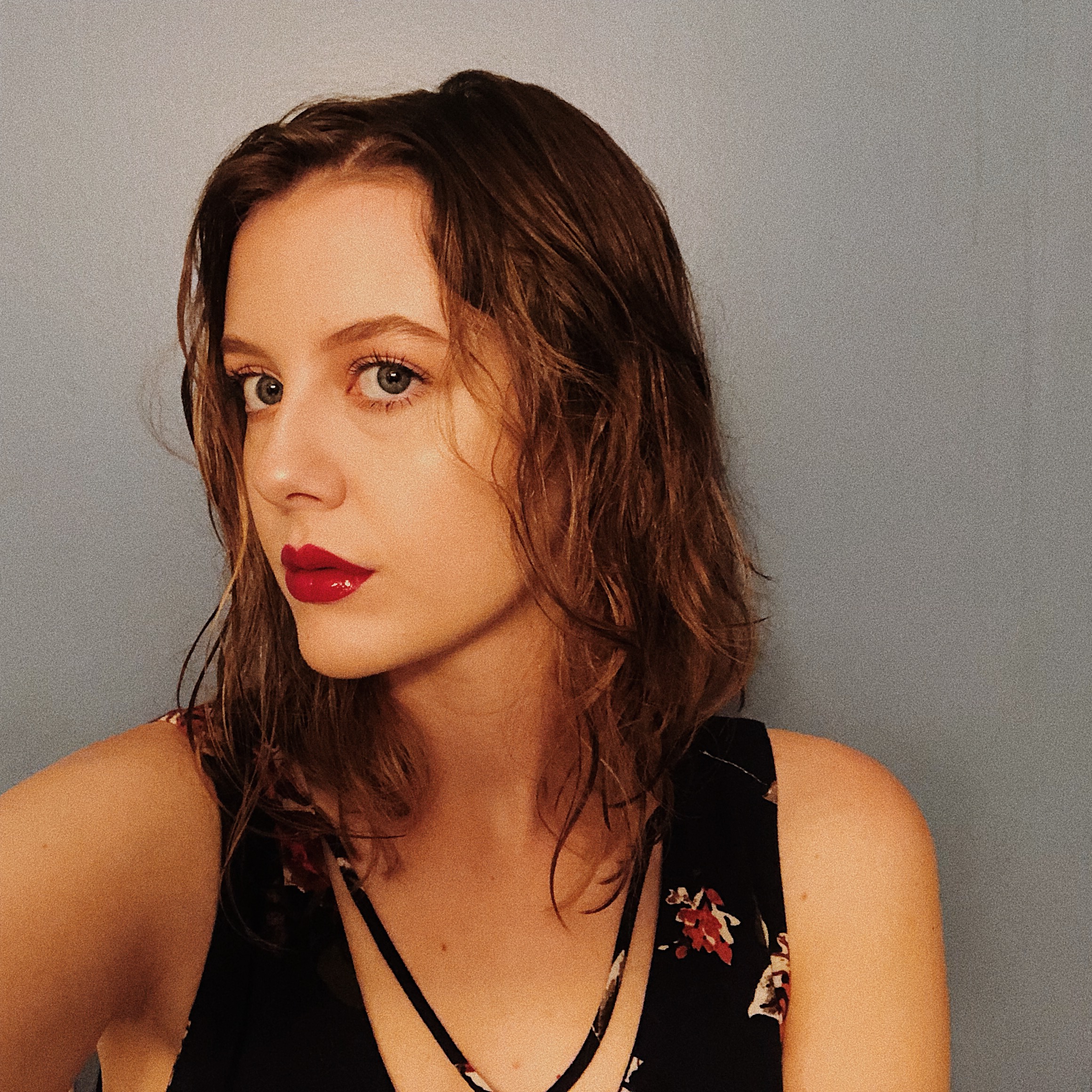 LipSense in "Fly Girl" | This gorgeous ruby red lipstick has allowed me to look my best (and fanciest) with the smallest amount of effort put into my makeup routine. Add this beautiful lippie as the perfect accessory to your simple little primer, concealer, brow, mascara, blush daily makeup routine and voilá! You look like a professional, but in reality you're winging your way to the top of the food chain.
This month was filled with TONS of new music, newly-discovered tracks, and overall a mesh of bops that I think you'll enjoy. This part of my favorites is so important to me that I actually create a separate post dedicated to all things music each month. Check out my August Music Monthly post on August 31st (make sure you're subscribed to the newsletter to be the first to know when I post). Here's a sneaky sneak peak of the cover for this month's playlist ⬇️
I made it my mission this month to rummage through and purge a decent amount of my belongings to creep one step closer to the minimalistic lifestyle I have always wanted for myself. In doing so, I purged a lot of my closet through donating and selling on an app called Mercari. I've sold a few items already, but I still have a decent selection of gently-used to brand-new clothing items. I'm constantly updating the shop with new items so definitely be sure to keep your eye out for something you might fall in love with.
In cleaning out my closet during this "autumnal cleaning season" of mine, I found that I was in desperate need of clothes for this day and age we are currently living in. Because apparently wearing the same three outfits with unintentionally baggy jeans is not the way to go (or so I've been told). In light of my dilemma, I quickly went on a much-needed thrifting spree with my friend Brittany to which inspired my separate post dedicated to #NationalThriftShopDay this month. I shared with you my favorite finds as well as how I love to style them. Feel free to check that post out as well!
Color-coded music blogs are the WAY and that's just the way it is. One of my best friends and fellow media influencer, bitsofbrittany, has created (and finally allowed me to announce) her amazing music blog. I am incredibly proud of her for designing and writing and going after what she loves. Her site is amazing and she is such a talented author, so I kindly urge you to give her creative site a try.
I couldn't be more proud of my many amazing friends who have just recently taken on the incredibly exciting title of blogger status. Here we have another one of my dear friends, Lorna, taking you on a journey with her new blog Blonde Ambition. Though she has just begun, her site is truly beautiful and completely reflects her shining, beautiful spirit and heart for theater and local support. Here's to you babe!
Another talented human being I have the privilege of highlighting is my friend and fellow influencer (and wickedly talented musician) Anthony Spiveyy, who is a Cincinnati-based lifestyle blogger with an amazing aesthetic. Check out his new blog The Awkward Introvert.
I've definitely been way more coffee-based this month than anything else. It's really the only substance that has kept me going through this busy season of preparation for yet another busy season on the horizon. However, since I've been craving coffee so much, drinking it black all the time, though it may be delicious and effective, isn't always what my tastebuds desire. My favorite place to grab a hot or iced caramel latte would have to be Upper Cup Coffee Co. in Gahanna. Magnifique! I highly recommend this cafe.
I'm going to be completely honest and say I haven't really been reading as much as I'd like to. However, I'm loving this month's MEGA issue of Vogue magazine. Beyonce slaying on the front, and so many great things inside.
In spite of not reading as much, I have been listening to quite a lot of one podcast in particular that I have found intriguing. The Sleeping At Last Podcast is quite possibly the most intriguing, purposeful podcast I have ever come across. I have always admire Sleeping At Last's music, lyrically and from a musical standpoint. This podcast takes you through the meaning, the depth, and the shaping of each song from the band. He is currently going through a series on the nine enneagram personality types, writing each song to correspond with each type (one-nine) in hopes that the songs will resonate with the holder of that specific personality type. (I am a 6w5 if anyone is curious). The podcast breaks down the enneagram types one-by-one (with a professional) and explains their uniqueness, their weaknesses, their strengths, and their overall being. I would highly recommend this podcast as a whole, and better yet, listen to his enneagram series!
My bullet journal theme this month was inspired by my fairy light wall that I just finished, as well as the quote 'keep me where the light is' from the truly talented John Mayer. It was a lovely and inspiring theme that kept me motivated and helped me stay positive throughout this month.
ORGANIZATION TIP OF THE MONTH🚨Don't throw away your spare twisty ties. Use them to wrap up your cords for an easier (and less tangled) on-the-go experience.
// kenzie
Be sure to give this post a "like" in the bottom right hand corner of this page if you enjoyed. Please subscribe to the Infinite Brevity newsletter at the footer of this post to be the first to know of new posts and blog updates (I swear I won't spam you. Just updates to keep you in the loop!)
What are some of your favorite things from this month? Do we have similar interests?