Blogmas 2018 | Day 21 | An Emo Christmas
Feeling kind of lonely this Christmas? Are you just a grinch in general? Is your pessimistic heart experiencing shrinkage? Well, do I have the perfect playlist for you! Take a moment to reflect on any of those anti Christmas feels with playlist that will validate you. You can sulk on some melancholy music or lash out to some pop punk power ballads. I got you this is the ultimate "Christmas sucks" playlist. Your holiday spirit doesn't need to change. Just make sure you don't bring others down around you in your processing your negative emotions to this the Christmas spirit. You can still be a sulking Scrooge AND appreciate your friends and family during this holiday season. So if you're feeling doom and gloom take a second to follow this Spotify playlist. Thanks for listening!
Listen on Spotify: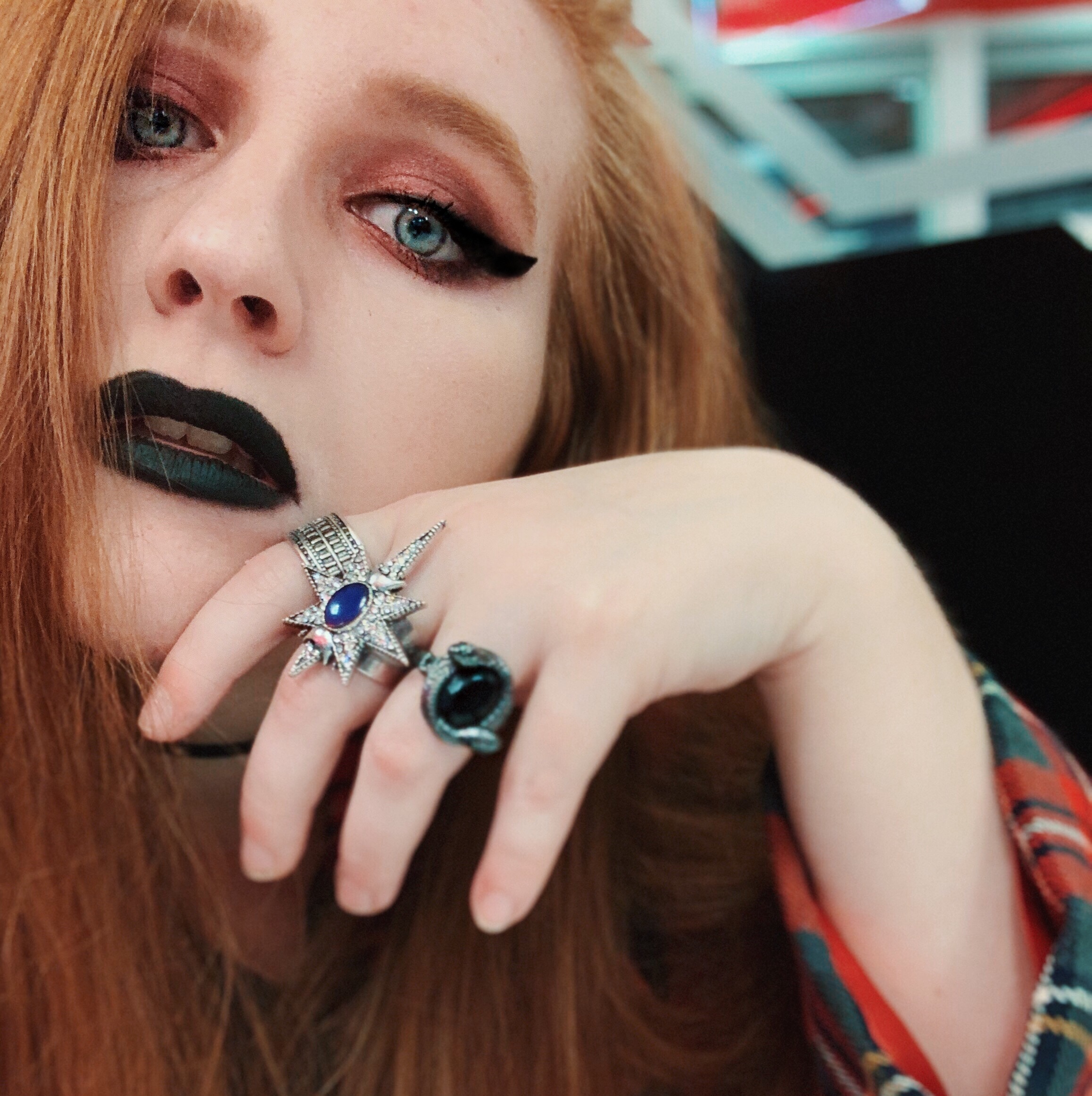 Hello! I'm Brittany a 23 year old ginger flower. I was born and raised in good ole Columbus, Ohio. I'm your friendly neighborhood grungey goth. I love all things alternative; give me tattoos, thrift stores and dusty records any day and I will THRIVE. I'm a singer songwriter and play ukulele, electric guitar and piano. Find me at a local concert or at the goodwill down the street. I have a slight obsession with The 1975, Disney, black lipstick, sushi, vinyl records and Kylo Ren. I have a blog! (where I never post) BUT when I do it's awesome music related content! New music releases and music reviews, come check it out!
STAY IN TOUCH WITH BRITTANY